HIGH-QUALITY AUTOMOTIVE REPAIR
Prestige Auto Body has been the area's leading provider of high-quality automotive repair and innovative claims solutions for more than two decades. We offer superior service backed by a lifetime guarantee on all repairs. We are committed to providing our clients with excellence in nearly every aspect of automotive service, utilizing the latest technology and equipment to guarantee a job done correctly the first time.
We work all major insurance companies. Whether you are filing an insurance claim or paying out of pocket, we want to make sure you know you are getting the best parts and quality of service--hence the lifetime guarantee.
Prestige wants to be your one-stop-shop for all body work and repairs, so our customers can rest assured that we don't cut corners on any job. We believe in providing stellar customer service, and our highly trained and I-CAR/ASE-certified staff is always friendly and personable, making sure our clients feel comfortable with the progress of their vehicle throughout every step of the body modification process.
We provide a free body estimate on all your repairs before we perform them, making sure you know exactly what work will be done. Our service center features cutting-edge computerized
technology, including frame correcting machines and a state-of-the-art downdraft spray paint booth.
We believe in our responsibility with the environment and for that reason all of our paint products are water base. Such an inventory of tools and equipment means that we can handle any job you may need done. Nothing is too big or too small for Prestige Auto Body. For engine issues, we partner with our sister company Pan-American Motors. This relationship allows us to offer you complete service for your car, handling everything from collision repair to oil changes.
Our services include but are not limited to:
Computerized Estimates
Computerized Frame Measuring
Computerized Vehicle Painting with Computerized Color Formulization
Paint-less Dent Repair
Bumper Repair
Glass Replacement and Repair
Alloy Wheel Repair
Towing Services
24/7 Towing and Overnight Drop-Off
We offer efficient, top-quality repairs at competitive prices. Our facilities are equipped with the latest cutting-edge technology in the auto repair industry.  Our team of experts have the experience, training, and certifications to perform exceptional repairs. We get every dent smoothed out and every bit of damage perfectly restored to pre-accident condition to get you back on the road as soon as possible.
We've been in this business for over 20 years. Our staff and management have been in the auto repair industry for even longer. We've seen and performed every kind of repair imaginable, and we bring that experience and perspective with us to every job.
We work with all insurances company, handling the claims process for you to make your journey back onto the road as quick and peaceful as possible. Prestige Auto Body is proud to be your one-stop shop for efficient, comprehensive repairs at competitive prices.
At Prestige Auto Body, we accept all major insurance companies, but customers may also pay out of pocket if they so choose. We will handle filing and processing the insurance claim for your added convenience, because you don't need more stress on you if you've just been in an accident. We'll work with you and your insurance company to make sure your journey back to the road is clear of financial obstacles. Unsure whether we take your insurance? Give us a call! One of our knowledgeable and friendly staff will answer any questions you may have.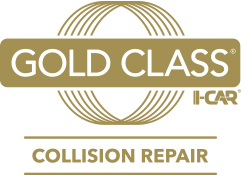 When I brought my car into Prestige Auto Body I didn't know what to expect and I got the unexpected. An individual that understood the work and the quickest method of getting a high quality of workmanship. They returned my damage car back to me in mint condition. I was very impressed with the finished product; it looks as if my car was just purchased off the dealership floor
– Ahmed Muhammad
Great service and fast. Sales person Jeremy is great.
– Terry Nolton
…Prestige stands by their work and will fix anything THEY repair, without question. This is a good, honest shop to work with. You won't find too many auto body shops like this around.
– Hans Charles